**
According to the timer on
Find815.com
our final "
Activity
" will come around
noon eastern time on 1/31
. According to the
Maxwell-Group
log in page and some
creative conversions
, it looks like the final log-in there will be at
7:08pm eastern time
on 1/31
. Synchronize your watches and after the conclusion of the game, head over to
TLC
for some Season 4 premier discussion! ~Ange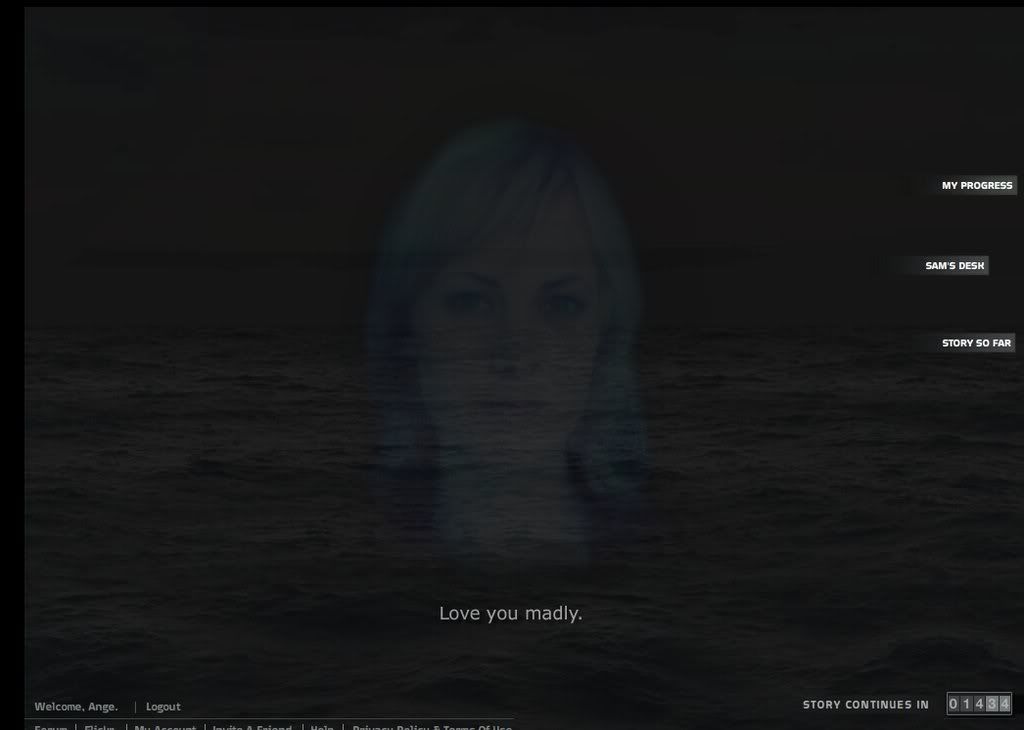 Tonights video starts with Sam walking the deck of the
Christiane 1
. He hears
Sonya
calling him..."Sam...Sam..." Sam looks out over the ocean. An image of Sonya's face appears and says "
Love you madly
". Is Sam just seeing things? Is Sonya projecting herself? Ockham walks up and tells Sam that "this place" can "get to you"!
After that we have our,
Clue Hunt
Tonight's clue hunt takes place on the deck of the
Christiane 1
.

Clues:
Which, of course, leads to a game at your
Network Affiliate
. (
The clue hunt did not link to the right game, so you may have to go directly to ABC to get the right one
.)
Game

- Navigate the Storms and Tidal Waves
This is pretty much self explanatory. You have to use the arrow keys to make your ship avoid the lightning storms and the tidal waves. You can touch the clouds without the lightning though.
Once you are finished you get your Chapter 5/Season 4 Clue. The passwords are:
A)
ABC
-
Southfields
B)
Yahoo
-
Red Sox
Thanks to
Patch
and
Pharmacopaeia
for e-mailing.
Sam says they found the

Black Rock

.
He said when they first got there it appeared as though nothing was there. Talbot said the coordinates were insufficient.
Sam says at first Ockham wanted to throw him over board. When he tried to explain to them how he got the coordinates, emails and such, they looked at him like he was crazy.
Sam says as Ockham was turning the ship around, the sonar finds something out of the blue.
Then I think Ockham wants to kiss Sam, or something like that.

Sam is going to get to drive one of their

ROV's

down to get a look at the Black Rock as soon as the weather clears.
Sam starts talking about his anniversary and says that he and Sonya met on the island, Tanna in the Pacific.
Here is a slide show of the glitches in this video that Ange put together.
As usual all of the blip pictures can be found at the
Oceanic Conspiracies Photobucket
.
The video has a lot of glitches this time. I think I heard speaking as well. What do you think? Also, since we know the "actual" location of the Black Rock, what do you think they have actually found? I think this ending could either answer a lot, or leave us with a creepy cliffhanger!