Update 1/15:
Ninja
has found the Sydney graffiti (picture in our "
Image
" area). Thanks to
Carol
(aka Lavenda) for the e-mail about this. ~Ange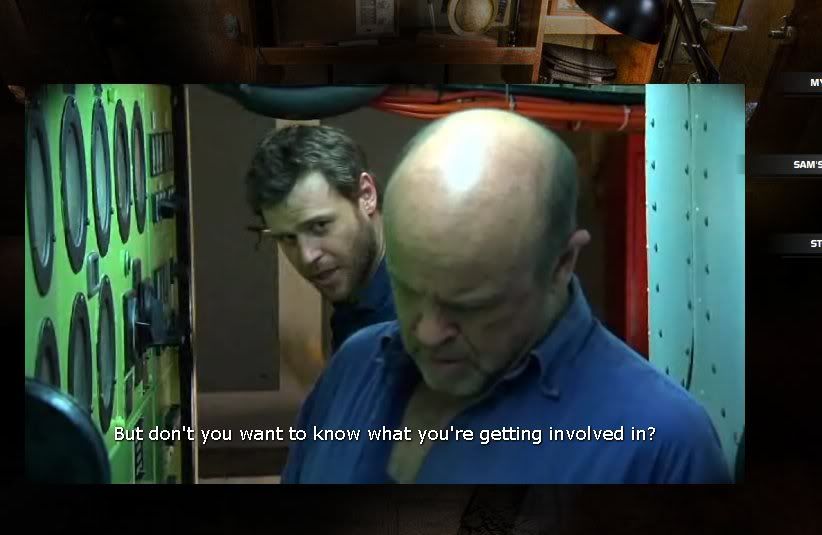 Chapter 3
begins tonight at
Find815.com
with a
recap of Chapter 2
, a
video,
and an
activity
.
Begins with, NONE OTHER THAN, a discussion about
Christmas Island
. How ironic considering
Patch
,
Capcom
, and
Ellen
spent today discussing just that! Sam learns from Mr. Ockham that the
Christiane 1
will not be returning to Jakarta until January, after Christmas. (
So we get a little idea of a timeline here.
) Sam questions Mr. Ockham about who provides the "deep pockets" for Oscar Talbot. Mr. Ockham replies, "a syndicate", so they can plunder heritage sites without spoiling their reputation. As Sam walks away from the conversation, he sees Talbot leaving his room. Of course, he has to go in, which leads us to the activity.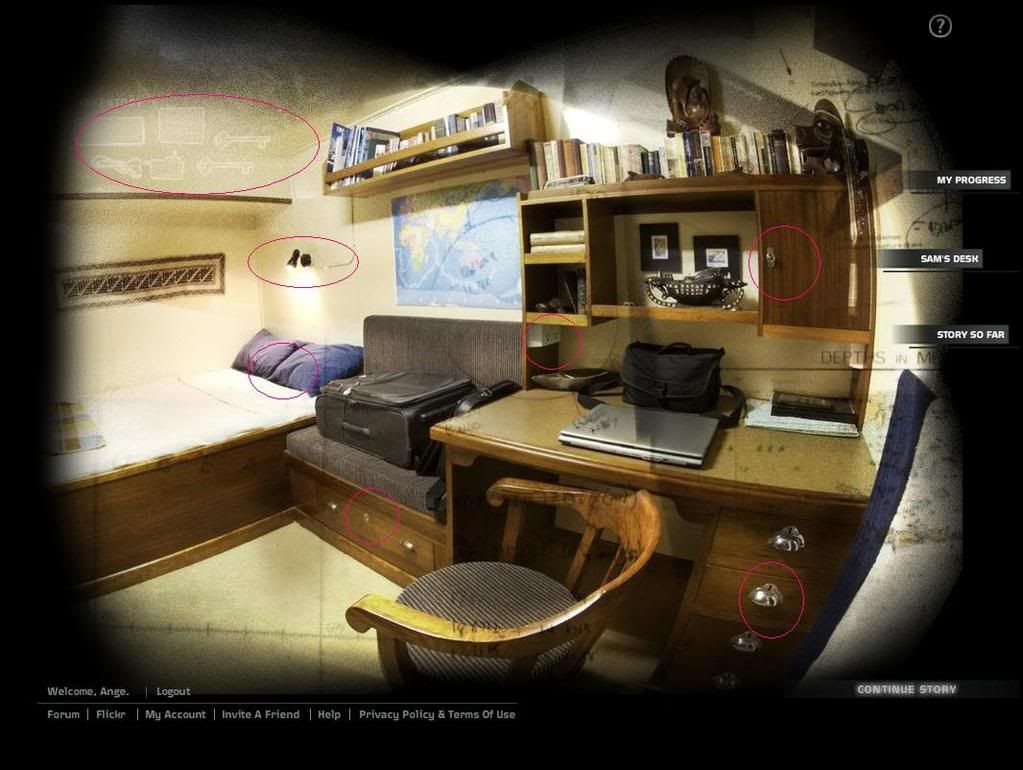 The

activity

for Chapter 3 takes place in Oscar Talbot's Cabin. The objective is to find the clues that:
Lead to Talbot's briefcase (see the above picture *click to enlarge).
Find the code to open the briefcase.

(

Hints: Think w

here numbers would be stored, and check the initials on the briefcase

.)
Once you are able to open the briefcase you are taken to another video. This second video shows Sam going through Oscar Talbot's briefcase. You can see what he finds HERE. It seems we do have a connection to Widmore.