Update 1/19: Opium at Dark UFO did a little creative picture editing and found an image of Maxwell (from the Wiki) in one of the blips in Sam's video. Is hunting through Maxwell stuff the key to this password? Maybe we need to look here some more? ~Ange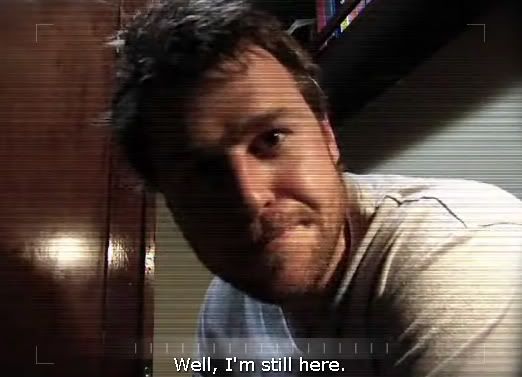 In tonight's video diary on find815:
Sam begins by telling us that he couldn't convince the captain to let him off the Christiane 1, and that he's, "In for the long haul." He also give us a little insight into what he's discovered as well as a little about Sonya. He tells us:
Talbot is working for Maxwell Group.
No one told Talbot that Sam was part of the expedition and Talbot won't be telling him what he knows any time soon.
Sam has finally worked out the e-mails. They have coordinates and he doesn't know where they point to.
He'll hack into the chart plotter and find out.
Sonya hated sneaking around. She wanted things out in the open and If she had something on her mind would bring it up. She would want Sam to do the same and he hated it.
We had a hunch that there would be a password for the stegged image in the video tonight.
I managed to grab a random screen cap of some electromagnet blips that had braille in them pretty early on, but we've not had any luck finding a translation that will work as a password in OpenStego to scan the stegosaurus picture.
Sam also has some writing on his shirt that seems to change as the video progresses.
Also from FYSB in comments, could this be Morse Code?
So that's it as of 11:27 pm . As usual there are a bunch of screen caps in the OC Photobucket. Keep working, e-mail us with anything you come up with, and we'll update as things become clearer!