UPDATE 1/18:
I just wanted to keep a current log tracing what
Dark UFO
has discovered regarding the
Bali Holiday Fun
stegosaurus image and possible stegged clues.
Dark UFO
readers discovered some possible
Morse Code
within the voice message from Sean Dowling on Sam's phone (larger image
here
), translating it as
OPENSTEGO
. Dark's readers went on to discover a
computer program
by that name that which scans for
stegged data
. They found that you need a password to access whatever the data is. So that's where we're at. Trying to find the password (which may well come tonight or be in something we've already seen). ~Ange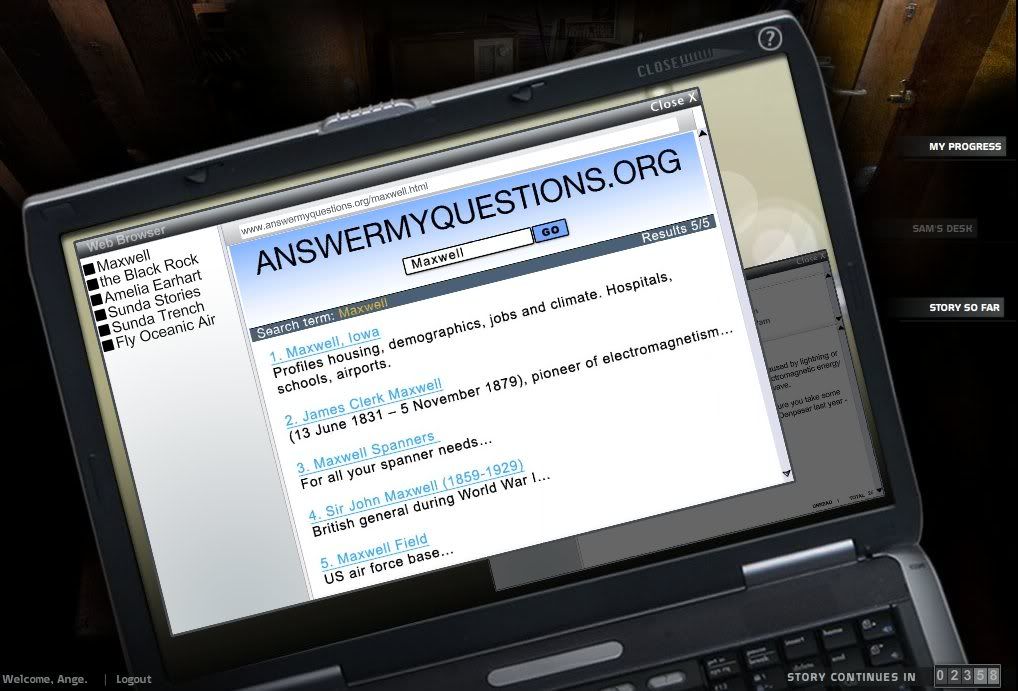 We have a busy night tonight at
Find815.com
. The update consists of
2 emails
,
1 website
, and
1 message
.
E-mails:
Sent

- Equipment Meltdown
Sam explains to Tracey how the equipment on the Bridge went crazy last night. He says it was "freaky" and asks her opinion of it.
Inbox

- Equipment Meltdown
Tracey replies to Sam that the meltdown was probably caused by lightning or a temporary failure inside the electrical system. She continues that it
could be caused by electromagnetic energy, but it would have to be a really strong wave
.
Then
, Tracey tells Sam that she thinks he may need a holiday! Guess where she suggests he look!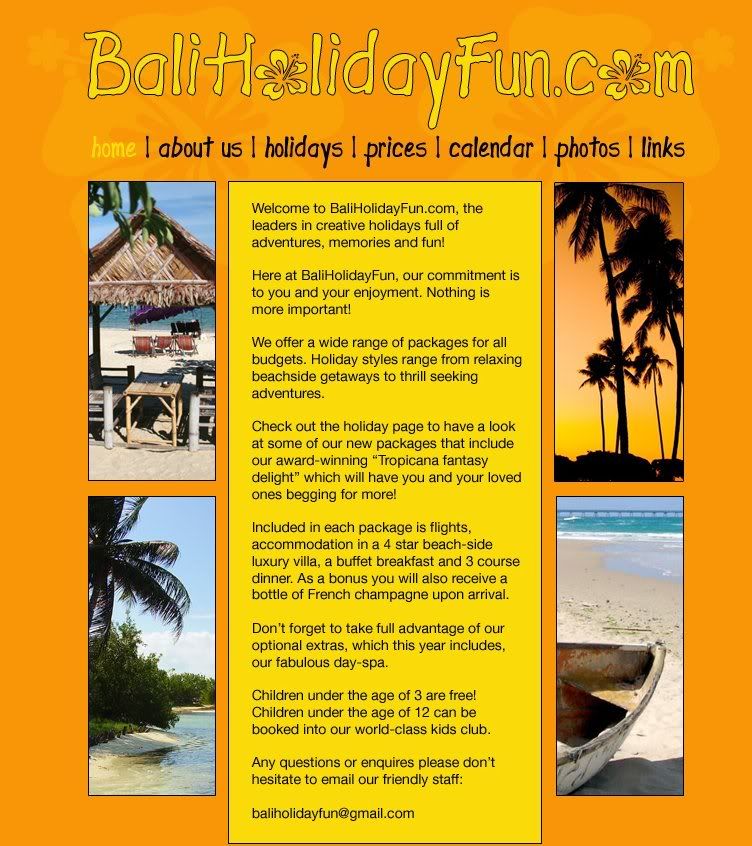 At
BaliHolidayFun.com
there is an e-mail address (baliholidayfun@gmail.com).
Website
Tonight's new website is

Answermyquestions.org

. Seems Sam is searching for answers on who The Maxwell Group might be. Surprisingly enough, one of the search results is for James Clerk Maxwell. Ring a bell, anyone?

Considering Tracey's reference to

electromagnetic energy waves

and the mention of James Clerk Maxwell, I thought it might be interesting to have another look at one of our S4 clues: Daniel Faraday

Phone Message:
Sam has a new voicemail from

Sean Dowling

at

Oceanic Air Employee Relations

. Sean is informing Sam that, due to his dismissal, his loyalty flyer points have been revoked. Sean definitely doesn't want Sam thinking he can still use them!(smirk)